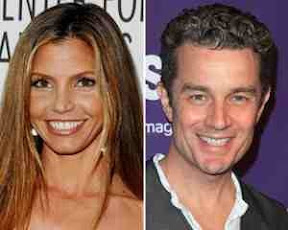 The CW's Supernatural aims to slay you by reuniting Buffyverse alumni Charisma Carpenter and James Marsters — aka Cordelia and Spike — in one of its Season 7 episodes, TVLine has learned exclusively.
Episode spoilers after the jump...
Sera Gamble talks about the episode below:
This episode is 'Bewitched gone wrong. It was all upside for this successful man (Marsters) while he was married to the witch (Carpenter), but now that he's pissed her off, the whole town is paying the price.
This will be season 7 episode 5 and will be titled "Shut Up, Dr. Phil."
Visit
tvline
for the full article